We celebrated New Year's Eve/Day around Santa Cruz with family, then spent a couple of days in Pacifica. Then the rains came. (If you are experiencing a drought, we'd be happy to visit. Rain seems to love us.)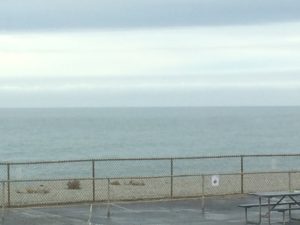 So we headed to the deserts of Joshua Tree National Park. We loved the scenery and enjoyed the diversity of desert landscapes.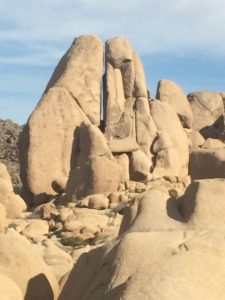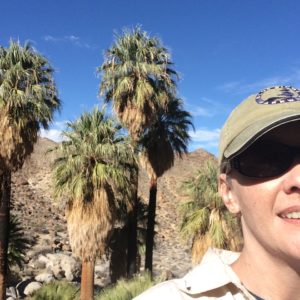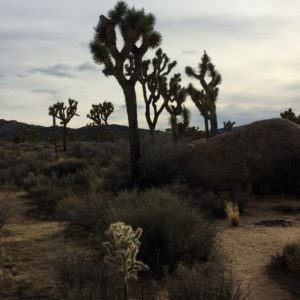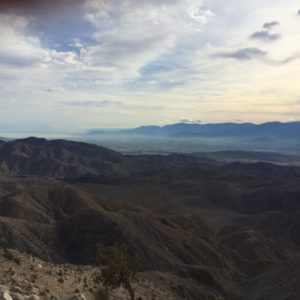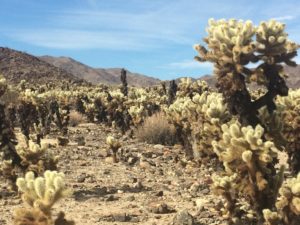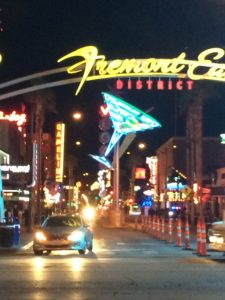 We then headed for Vegas for the week — not the best venue for Sophie (although she did get a hike in around Lake Mead Recreational Area).
Then we headed to dog-friendly Lake Havasu. We stayed on the "island," where Sophie had beach area to explore, a paved walking trail around the island and a nearby dog park by the London Bridge.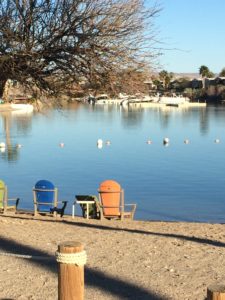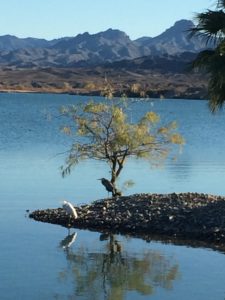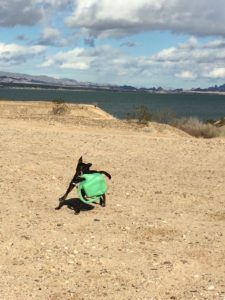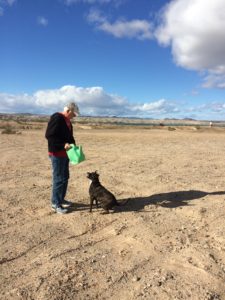 We ended January in Yuma, AZ, where we visited the Yuma Territorial Prison (which was later used as a high school campus for the Yuma school system, and whose sports teams were nicknamed the Crims — short for Criminals). We discovered Yuma, the "salad bowl of America" is also known for its medjool dates.
We also took a drive into California to visit the Imperial Sand Dunes, which are amazing. Be sure to buy a permit (available from some local gas stations), if you want to drive within the park operated by the state of California. We found a few free lookouts, and the dunes are really spectacular!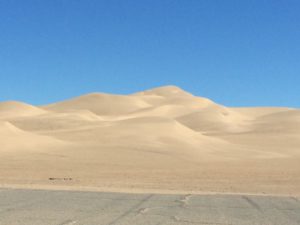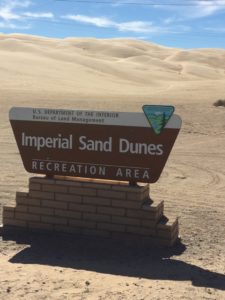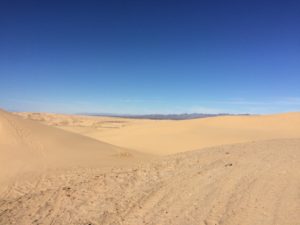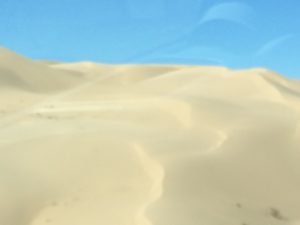 And that's a wrap for January!