Family and Friends,
When I last posted, I was probably doing laundry…But today, I am not! Yay! So let's get caught up on things, shall we?
October, November and December were spent in Texas — split between the DFW, New Braunfels/Schertz and Fredericksburg areas.
I (and Ronnie & Sophie, too by default) participated in my first yarn crawl. We put quite a few miles on the Jeep visiting local yarn shops from Round Rock to Comfort and many places in between. (This may have been when Ronnie decided to buy a new automatic Jeep. 🙂 )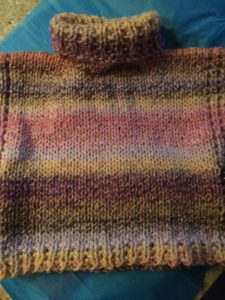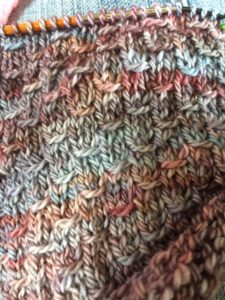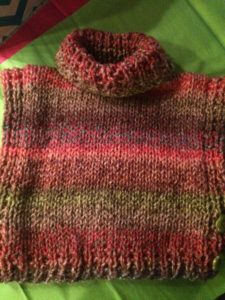 In Fredericksburg we walked in Lady Bird Municipal Park…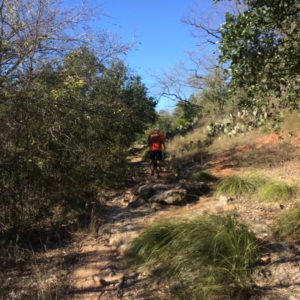 Sophie made some new friends with the goats adjacent to the RV park.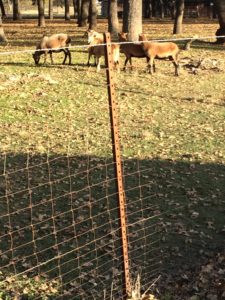 We went to songwriter's night at Hondo's on
Main.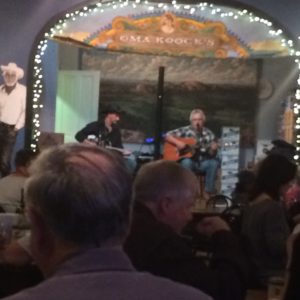 We celebrated Thanksgiving with family.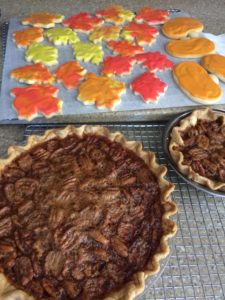 Even Sophie went to see the Christmas Lights in the park…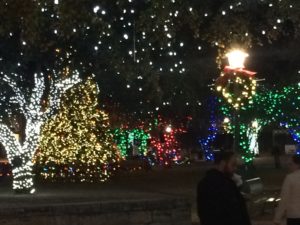 I borrowed Will & Teresa's kitchen to bake a few cookies in New Braunfels.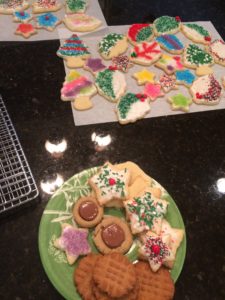 Then we headed back to the DFW Metroplex to share some Christmas cheer with family and friends there. Sophie got her shots. The RV got new tires. Ronnie got a fitness tracker. The weather turned bitter cold — temps below freezing for 36 hours. The water on the RV froze, but we didn't bust any hoses or spring any leaks, so we were lucky. It was time to find warmer weather, though. We headed west toward California to meet up with family there over New Year's.